Act Fast and Start Attracting More New Patients
Exclusive Cutting Edge System Brings New Patients to Your Practice First Instead of Your Competitor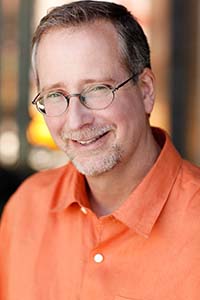 My name is Tim McGarvey, the creator of the "Social Fire Reputation System" for health and wellness practices. The "Social Fire Reputation System" is a brand new unique system that builds practices like yours a 5-star reputation that positions you as the leader in your industry, attracts more new patients, and grows your practice. The practices that act fast will attract more new patients that are eager and ready to schedule appointments.
This is a system that has the potential to change your business faster than anything else you can do.
I have assembled a great team to help me deliver this service to you and to ensure that all the technical details are working properly. We have been using these processes and systems for the last twelve months and we are ready to bring them to a very select group of practices. For a limited period of time, we are offering this exclusive service absolutely free for 90 days to the first four practices that respond.
Enter your email below to reserve your spot...
Only The First Four Practices That Respond Will Get This Service FREE
We love your privacy and will never spam you
I get bombarded with emails and calls from "experts" trying to get me to use their services to grow my practice. Tim actually delivers on what he claims. He is very knowledgeable about how to use social media and he is absolutely true to his word.

Jason Piken DC CNS, Innate Chiropractic
I met Tim McGarvey and was completely impressed. He provided an excellent branding commercial for our practice, and our social media results have been exploding since. I highly recommend his work for health care professionals. He is, without hesitation, a gem.

Dr. Elizabeth Greenberg, Dr. Elizabeth Greenberg